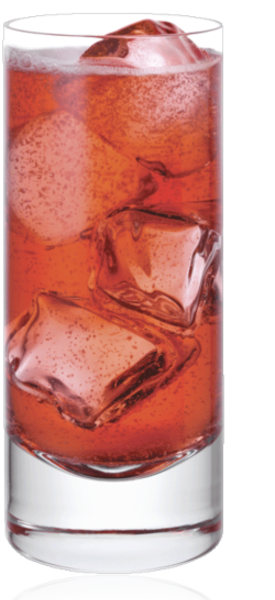 Tangerine Vodka
Okay, ladies, this is vodka with natural flavors that will finally let you up your cocktail game. Whether your preference is over ice or with a mixer (might we suggest fresh citrus juice and a splash of club soda?), our Skinnygirl™ Tangerine Vodka goes down smooth and easy, with the delicious taste of a freshly peeled tangerine. Throw in some fresh sliced citrus to whatever concoction you design, and you've got yourself one low-calorie, amazingly refreshing vodka cocktail with natural flavors.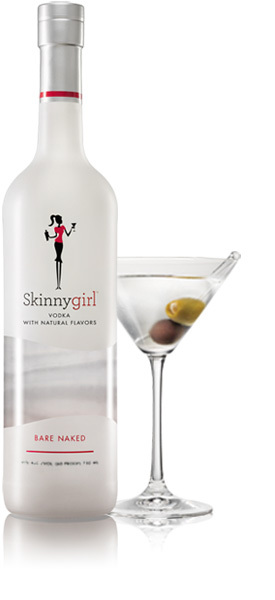 Bare Naked Vodka
Our Skinnygirl™ Bare Naked Vodka is like satin sheets and silk robes all rolled into a smooth, clean and slightly sweet package. This low-cal naturally flavored vodka will play nice with anything you choose to add - it's design-your-own cocktail, Skinnygirl® Cocktails style. So go ahead and grab some ice or your favorite mixer and get Naked. We won't tell.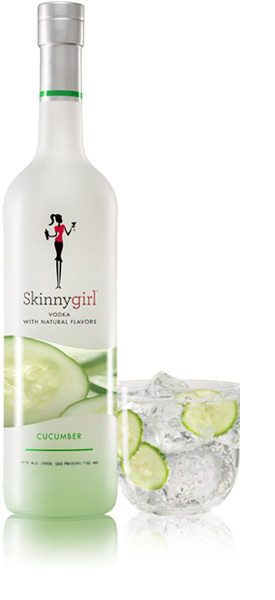 Cucumber Vodka
Ah, the cucumber. Crisp, clean, smooth, and sweet, we can't imagine a better addition to our premium vodka. Our Skinnygirl™ Cucumber Vodka is perfect served over ice, mixed with soda water and topped with a fresh cucumber wheel. Voila – an incredibly refreshing, low-cal way to sip cucumber vodka cocktails in style!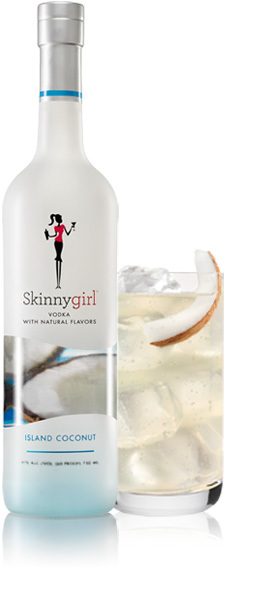 Island Coconut Vodka
Other than hopping on a plane, we can't think of a better way to get transported to the tropics. Filled with bright tropical flavors, including bold coconut, notes of mango, papaya, pineapple, and a hint of vanilla, our Skinnygirl™ Island Coconut Vodka is your own private getaway (without the sunburn, jet lag, and extra calories). Top off our tropical flavored vodka with a splash of diet cola, then garnish with a lime, close your eyes…and listen to those waves.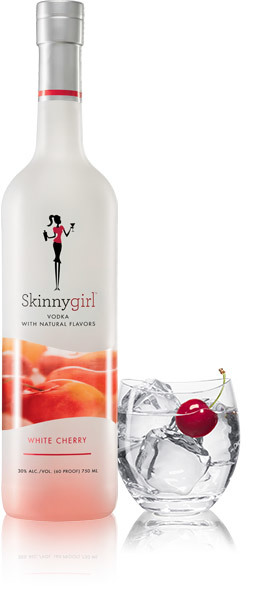 White Cherry Vodka
Want to add a smooth and sassy splash to your cocktail? Then Skinnygirl™ White Cherry Vodka is your go-to gal for cherry-flavored vodka drinks. Kissed with vanilla, she's subtly sweet and so good, you can simply serve as-is over ice. Or if you're feeling formal, garnish with cherries and add a splash of soda water for an easy yet elegant sip. However you serve, our white cherry vodka is the perfect complement to any occasion. So invite your ladies over to mix and mingle with our new girl!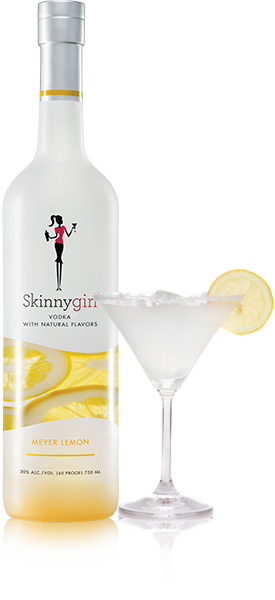 Meyer Lemon Vodka
Here you have it, ladies, a vodka our family wouldn't be complete without: Skinnygirl™ Meyer Lemon Vodka! Boasting a bright lemon flavor with crisp lime undertones, she'll please your guests in a single pour. She's so great at mixing that she's sure to be the star of your favorite cocktails. Of course, Skinnygirl™ Meyer Lemon is low-cal (she's a Skinnygirl after all), but what makes her even more special? She's made with the flavor of rare and premium Meyer lemons. So if you're looking for someone to pucker up to at your next party, you'll want to invite this lemony lady.