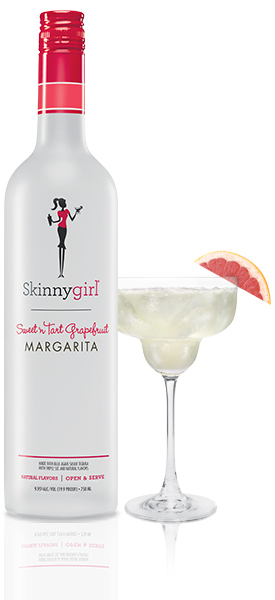 Sweet 'N Tart Grapefruit Margarita
Party with this refreshingly tangy, delish twist on the original low-calorie margarita. Using premium Silver Tequila with agave nectar like our first sensation, Skinnygirl® Sweet 'n Tart Grapefruit Margarita manages to create a citrusy splash all her own. Quite simply, it's citrus meets delicious with our newest low-cal gal. Yep, we have managed to pull off the near impossible, creating yet another spinoff that's as good as the original!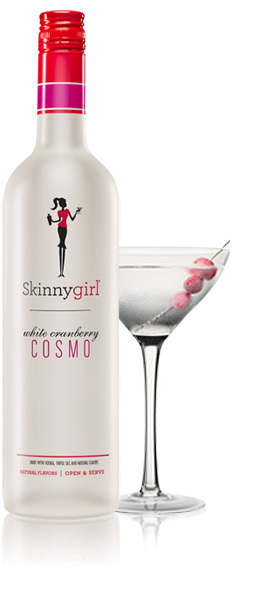 White Cranberry Cosmo
Our Skinnygirl® White Cranberry Cosmo is a sassy take on a classic, combining hints of orange essence, subtle lime, berry fruit notes and cranberry into a natural, agave-sweetened wonder. And because we use white cranberries and premium vodka, you don't have to worry about spills and stains due to that oh-so-functional martini glass. So pour yourself a glass, garnish with a few cranberries on a toothpick, and enjoy a Skinnygirl® Cosmo without worrying about spills – or calories.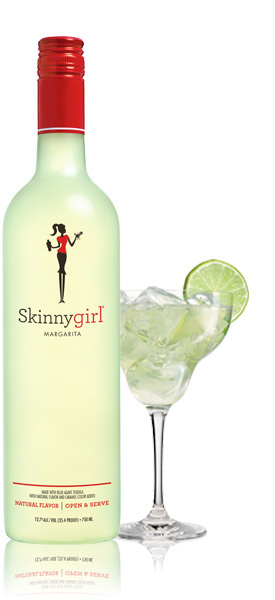 Margarita
There's a reason this is the one that started it all. Made from premium Blue Agave Silver Tequila (yes, please) and lightly sweetened with agave nectar, the original Skinnygirl® Margarita is STILL delicious and low-calorie (really?). Yes, really. Serve this refreshingly light low-calorie Margarita in a fun glass rimmed with salt, and you and your girls are good to go!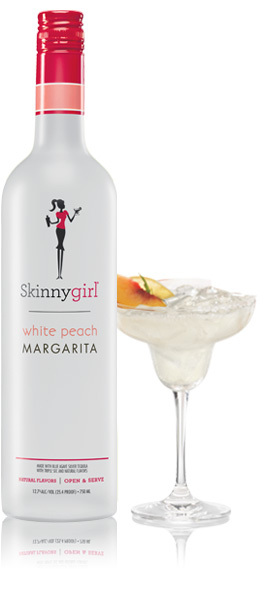 White Peach Margarita
A refreshing spin on the original, consider our Skinnygirl® White Peach Margarita the spunky sister to the Skinnygirl® Margarita. Like the original, White Peach boasts premium Silver Tequila with sweet agave nectars, but adds in a unique twist with sweet ripe peach and hints of lime. But don't worry - this one's low-cal too, so you get added flavors without the added calories. So unlike siblings everywhere, this is one Margarita that always plays nice.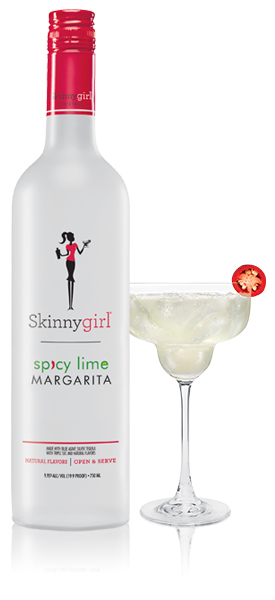 Spicy Lime Margarita
Eveyone loves a margarita with a kick, but no one likes the extra calories! Our Skinnygirl® Spicy Lime Margarita is a perfect balance of natural flavors like cool lime and spicy chili, mixed with premium blue agave silver tequila. Pour over ice in a festive margarita glass with a twist of lime. It's a delicious and low-cal way to feel the heat!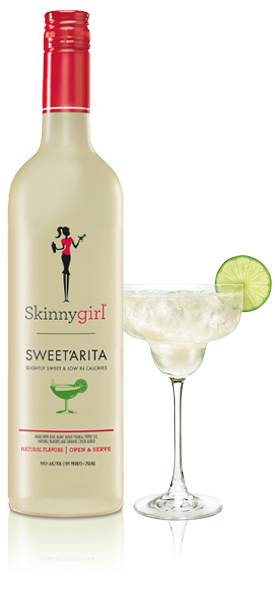 Sweet'arita
This is the margarita to complement your sweeter side! Skinnygirl® Sweet'arita is made with Blue Agave Silver Tequila that makes for the perfect blend of sweet and citrus. It's a slightly sweeter taste in a low-cal margarita you love that will keep glasses rising for more.