10 Gifts to Give Your BFF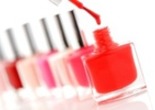 It's holiday time again, and time to take stock of your gift list. Who, besides your mom and sister, are on your speed dial, always ready to listen to you and share some laughs (and, sometimes, a few tears)? Give your BFF a gift she'll love - something unique and beautiful, just like she is!
Try one of these perfect presents for your excellent pal.
1. Nail Art Kit, by Sephora Collection ($25) 
This kit is all about fun and glam. It comes with nearly everything you'll need for a night of no-fail manicures. Not so steady with your polishing hand? No problem. The kit offers stencils and guides to help you make the most of the sequins and polish that come with it - even the rhinestone flowers are included!
2. Citron Crème and Honey Lip Butter, by Crabtree and Evelyn ($9) 
Why settle for lip protection that tastes like wax candy lips? If you really want to see her smile, slip your best buddy a tube of this luscious concoction.
3. Petite Barrette Collection, by Victorian Trading Company ($39.95) 
These will dress up any outfit or hairstyle. Add a set of these gorgeous crystal wire barrettes to your Skinnygirl ponytail and make it a girls' night out. Three sets in all, each of them amazingly pretty. Maybe she'll let you borrow a pair for the occasion!
4. Chocolate Pigmented Shimmery Chocolate Gel Eyeliner, by 100% Pure ($18) 
You love your best friend enough to help keep her healthy while she makes herself pretty! Totally vegan, gluten-free and completely natural eyeliner that makes you want to paint. It smells just as wonderful as it looks (and why not? It's made with black tea, rosemary, thyme, lavender and lots of other natural goodies).
5. Camera Strap, by My Funky Camera ($32) 
So awesome, they can even make a camera look good! Made of win (and super-gorgeous, comfy stuff), these camera straps replace the horrible, itchy, ugly things that come standard with every camera. Your best friend will be thanking you every single time she takes a photo. It's an incredibly useful (and, did I mention, awesome?) gift for the traveling friend or woman who loves taking pics. Bet you get one for yourself while you're at it. 


6. The Gourmand Sweet Collection Natural Perfume Sampler, by Providence Perfume Co. ($40) 
They're pretty, small enough to keep in the tiniest wristlet or bag, and there's a scent for every mood or occasion. The best part? They're eco-friendly and made from the finest natural ingredients. Smelling pretty has never been quite so sweet.
7. Rise Shine Mini Crossbody Bag, by Nine West ($49) 
Incredibly handy and super-versatile - black or silver will take your bestie out on the town hands-free, and looking cute. Multi available, too, which gives the bag a whole different look.
8. Newbury Everything Case, by Ralph Lauren ($58) 
Perfect for stashing all of your tech essentials - comes in pink or black. Detachable wrist strap is a handy bonus!
9. Vintage Floral Hankies, by Victorian Trading Company ($34.95) 
This set of 16 vintage-print hankies is a must. So much nicer on the nose (and eco-friendly) than paper tissues in a little plastic package, you'll find so many ways to use these. They get softer each time you launder them. I filled a few with potpourri and tied them with ribbon to use as drawer sachets, and keep a few favorites for my purse. Gorgeous, and totally unique!
10. Caroline Abalone Earrings and Cuff Bracelet, at Wireless ($24.95-34.95) Abalone is both neutral and shimmery - and a great complement to any wardrobe. Think outside the vase: these flowers will never fade! You don't have to spend a lot of money to treat your best friend to a holiday gift she'll never forget. With options this cute, you might even spring for a little something for yourself, too!
Content by Kimberly Morgan.